Yingele knows that embracing the joy of play is the first step in promoting the joy of learning. That's why we create playful, original environments for kids to explore while they develop critical skills. More and more parents are letting their young children play with their phones to en tertain them. Our early-childhood ed apps address the need to provide quality educational materials that draw the child in and make learning fun.
Our flagship product, Parrot's Counting Game, provides an engaging basic math learning experience for children ages 3-7. It teaches your child skills from counting to addition, assisted by our fun, colorful parrots. We designed it to be noncompetitive, leveraging only the child's innate desire to learn and feel effective as skills are enhanced.
Parrot's Counting Game is compatible with all devices. Our free version includes three games and features 1-10, while our paid version has all seven games and extends from 10-20 and has no in-app purchase requirements and no advertising.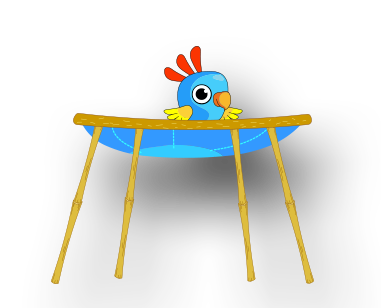 Yingele's approach is firmly rooted in the philosophy that creating a fun environment is the first step in sharing the joy of learning: thus, our motto, "Learn Through the Joy of Play." All our products are based on the latest educational and psychological research on the acquisition and development of language and numerical skills.
Yingele founders Joseph Bloomshtein and Michael Becker bring years of experience creating dynamic early-childhood programming to our apps. Bloomshtein is a creator of Alfy, a website of e-learning games for young children, and he's developed numerous educational games, including some for the Sesame Street workshop. Becker is a professor of linguistics at SUNY Stony Brook and earned his PhD from Harvard University.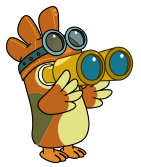 At Yingele, we strive to inspire the joy and fun of learning in young children, leveraging nothing more than their innate desire to enjoy the sense of mastery that comes from age-appropriate, self-directed learning.
On a practical level, our apps improve number recognition and the ability to follow instructions, reinforce the relationship between numbers and amounts, and teach counting, grouping, sight recognition, size comparison, and how to solve simple equations. Rote, creative, and critical thinking are all enhanced, as fine motor skills are addressed through drawing projects.
Just for Kids?
Ultimately, yes, but Yingele addresses the needs of parents and teachers, too.
Parents no longer have to feel guilty for handing off their phones to "entertain" their children. Research shows that children as young as two are using mobile devices, and Yingele opens up the worlds of numbers and words to them. Parents can rest assured that their kids are learning with no purchasing or merchandising material being foisted upon them. Yingele's "Learn Through the Joy of Play" approach is built upon longitudinal research that demonstrates that academic success in preschool provides a foundation that reaps benefits through university! Plus, you can play Parrot's Counting Game together. Teachers get a powerful supplementary tool that reinforces lesson-plan goals and basic arithmetic concepts all while requiring no initial literacy. Parrot's Counting Game also can be played interactively. Educators also receive discounts when purchasing three licenses or more.

How do I receive the teacher's discount?
Please contact us at marketing@yingele.com
What skills will my children learn with Yingele's apps?
Your child will learn counting, addition, grouping, number recognition, size comparison, and how to solve simple equations, the ability to follow instructions, and receive reinforcement of the relationship between numbers and amounts. Rote, creative, and critical thinking are all enhanced, as fine motor skills are addressed.
How do I order them?
Parrot Counting Game is available through the Google and Apple apps stores. WITH LINKS.
What devices are they compatible with?
Yingele apps are compatible with all mobile devices, Android, Apple, tablets, and more.
How long does it take to play each game?
This depends on your child's skill level; as your child improves, each game will last longer as the levels increase. With free app, your child must play each level five times to advance; with the paid app, they can play each level as many times as they want.
What does my child get when he wins? When he loses?
Graphic and audio reinforcement are provided when a task is successfully completed. When an error is made, a correction is provided. Because of its non-competitive design, no further prizes are provided beyond your child's intrinsic satisfaction and sense of success.
How do I become an affiliate?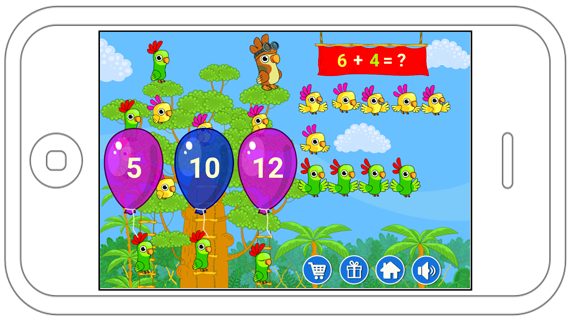 Parrot's Counting Game provides a fun, entertaining rudimentary mathematics learning experience for children ages 3-7.
Children learn to count, associate numbers with quantities, practice patterns and grouping, understand simple equations, and strengthen fine motor skills and memory.
The children have a goal – they must teach the parrots to fly. They share in the success with animated celebrations that let the child know he has "won" the game. Each time he plays, he gets a different combination of experiences, and the games increase in difficulty as he progresses through the series.
The system is noncompetitive. Children are graphically told when they are wrong with accompanying sound effects, and the correct answers are demonstrated. The system does not keep score.
Content
Numeric literacy is the focus; children can teach themselves how to recognize numbers by simple counting and repetition of the game. Each game is random so no two games are ever alike. Delivers engaging math games for ages 3-7 Field-tested with educators and children alike, the game focuses on providing the basic mathematical skills children need for understanding addition concepts.
Design/User Experience
The professionally designed game uses sophisticated animation and graphics to educate and entertain children.
Design of the game appeals to children as play for play's sake, rather than an "educational exercise." Intuitive verbal and graphic interface allows non-literate children to easily figure out how to operate the game without parental intervention.
All instructions are given verbally; the only reading required is number recognition, and repetitive use of the game, encouraged by fun and an enhanced sense of mastery via efficacy motivation, results in improved recognition as well.
Bright background colors and high-contrast screens make it engaging, simple to use and see.
Fully interactive audio-visual experience
Non-competitive system encourages intrinsic satisfaction in learning Engaging graphics and games keep children entertained
Educational Features
Promotes the pleasure in and the development of math skills at the earliest ages possible
Each child moves at a self-directed pace.
Age-appropriate learning
Improves number recognition
Improves following instructions
Reinforces relationship between numbers and amounts
Teaches counting, grouping, recognition, size comparison, simple equations
Stimulates and enhances memory development through both rote and creative thinking
Encourages development of critical thinking skills to determine right answers
Games deliver immediate feedback essential to the youngest learners
Enhances fine motor skills with drawing projects
The App
Free, "lite" version features numbers 1-10 and includes three games
Paid version extends to 10-20 and includes all seven games
One-time app fee and no other hidden charges or upsell
Technology fully compatible with all devices - iPad, Android, web, etc.
No in-app purchase obligations or requirements
No redirections to paid opportunities
No advertising